Fuku Technologies Sdn Bhd
12A, Jalan Bakawali 48,
Taman Johor Jaya,
81100 Johor Bahru,
Johor, Malaysia.
+607-3513167
+607-3516164
+6016-7170018
Our Products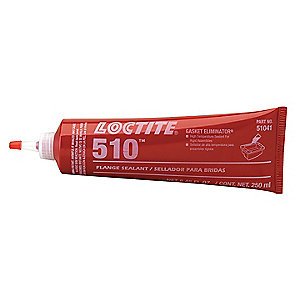 Gasketing Product- high temperature and chemical resistance. Ideal for use on rigid flanges.
LOCTITE 510 is a high temperature resistant anaerobic sealant which cures when confined in the absence of air between close-fitting metal surfaces. Typical applications include sealing rigid flange faces on transmissions and engine casings. It ensures an instant, low-pressure seal. The product increases the torque capacity of assembled flanges.
Your benefits
High temperature resistant flange gasket
For metal flanges
Adapts to flange surface irregularities and scratches up to 0.25 mm
Increases the torque capacity of assembled flanges
P1 NSF Reg. No.: 123007